Gateway Academy is an accredited, tuition free with ESA Scholarship private day school for grades 6-12 that supports a pure population of students with High Functioning Autism. Established in 2005, we have spent 16 years as a leader in educating students with High Functioning Autism. As such, we operate our school in an engaging, motivating, and personalized way that helps our students build confidence and prepare for the future.
Unique Programming That Fuels Learning
Our main focus is on Twice-Exceptional students (academically capable and diagnosed with a level 1 Autism Spectrum Disorder) and we use an educational approach that's backed by 35 years of research and best practices tailored to the unique needs of our students. It is a marriage between High Functioning Autism and academics — a strengths-based, differentiated multi-modal approach that provides special educational supports.
Since the removal of Asperger's Syndrome from the DSM-V, Twice-Exceptional best defines our student population. Our students thrive on intellectual challenges in their areas of interest and ability. They do best when given work that engages multiple senses and offers hands-on learning. We provide our students with encouragement, compensation strategies, and support their strengths and struggles. We also help them with time management, extra time on tests, and offer reduced homework.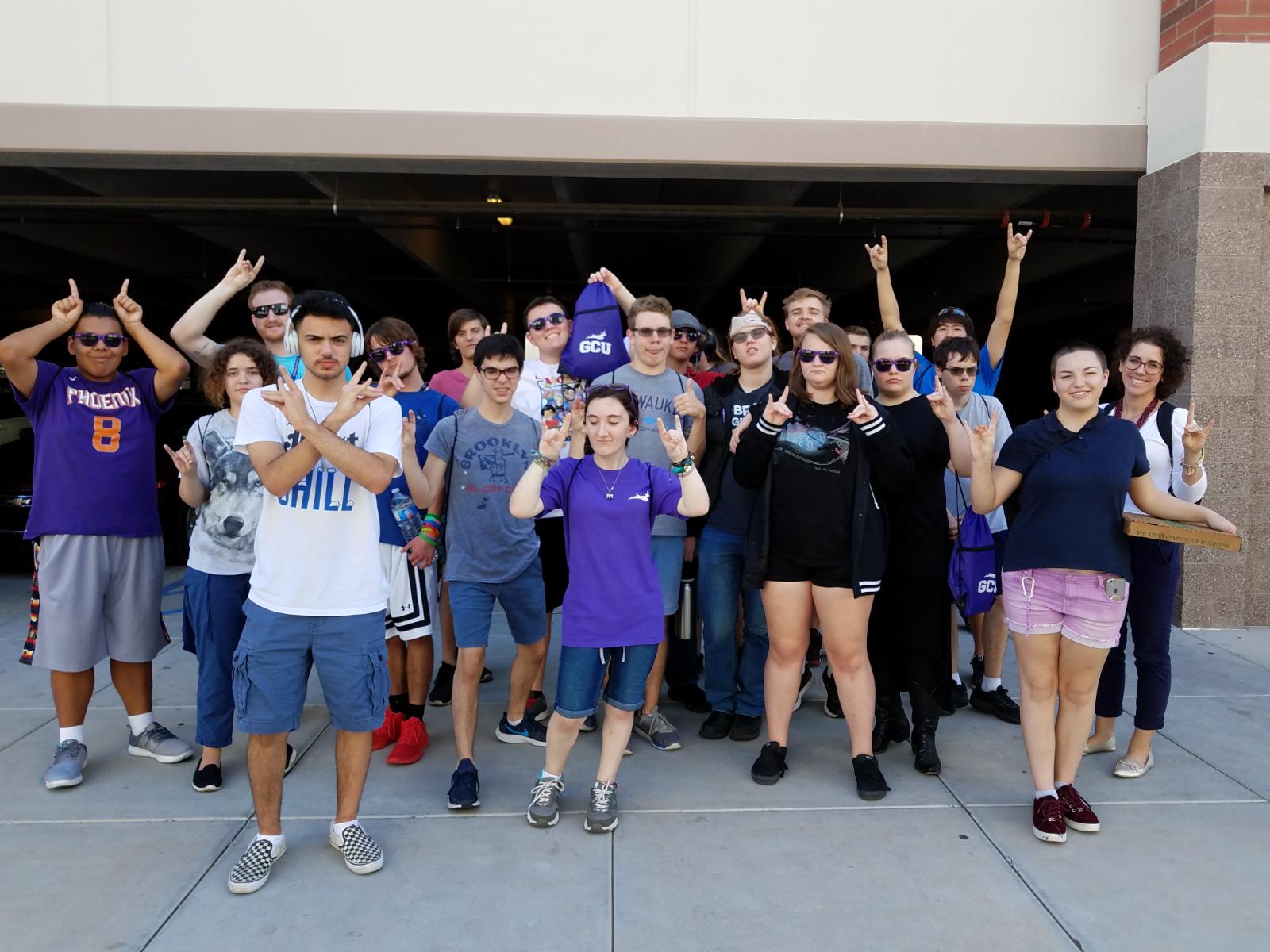 A Word From Our Executive Director & CEO
The program at Gateway Academy is rooted in our mission and educational philosophy. What we learn, how we learn, what we value, and how we live in a community are vital questions as we seek to educate the mind, body, spirit, and character of our students. This unique approach weaves academics, wellness, and activities into a cohesive curriculum that emphasizes the practice of social skills as the link connecting each student to the school community….
Gateway Academy is COGNIA (formerly AdvancEd) and aligned to state and national standards. Gateway Academy is also approved by the Arizona Department of Education.
Gateway Academy offers students an academic curriculum that is challenging and structured. Rich in its academic offerings and nurturing in its approach, Gateway fosters personal growth, responsibility, and independence. The Gateway community: students, faculty, staff, and families alike, work collaboratively to help students discover and develop their individual gifts and strengths, become self-advocates, and realize their full potential. A safe, thoughtfully prepared sensory sensitive environment encourages mutual trust, respect, and acceptance among those in its school community.
Gateway Academy was founded in 2005 by O. Robin Sweet and Dr. Thomas Bloom, as a 501c3 not for profit corporation. It is the first private 6-12 grade day school to open in the State of Arizona that specializes in a pure population of students who are Twice-Exceptional.
School of Excellence Award by the National Association of Special Education Teachers: 2006 – Present
Chapter of the National Honor Society
School Choice Leadership Award 2018-Present
National School Choice Proclamations from Governor Doug Ducey and Scottsdale Mayor Jim Lane