Employment-Seeking Alumni
Now that you have graduated from Gateway Academy, you're ready for your next step! For some, that means looking for employment. If you're interested in finding a job, check out the staffing solutions below that many of our alumni use to discover job opportunities.
Rangam Consultants is an international workforce solutions company with a focus on connecting talent with disabilities and autism to corporations interested in recruiting and hiring such talent. By developing a system of support, Rangam helps set up new hires for success.
SourceAbled connects the autism community to different businesses and helps job seekers find rewarding, meaningful careers. SourceAbled also provides job coaching and job-readiness training.
Recording Radio Film Connection
Recording Connection, Radio Connection, Film Connection, and CASA Schools (RRFC) are schools designed to train students to become recording engineers, music and film producers, and more. RRFC offers students opportunities to learn from professionals in the radio, film, audio and recording industries as well as the restaurant trade.
Looking for employment and need some guidance? Check out this helpful tutorial from Temple Grandin!
Professional Training for Artists and Animators with Autism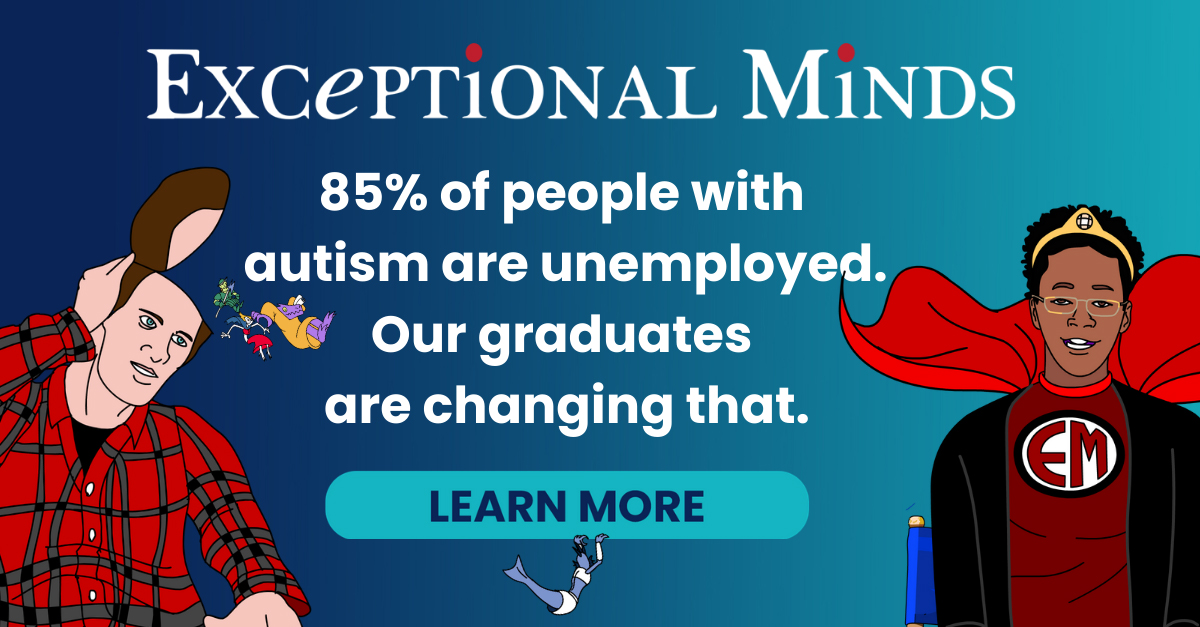 Exceptional Minds is a professional training academy and studio for visual effects artists and animators with autism.
Exceptional Minds